Crisben Cube Docks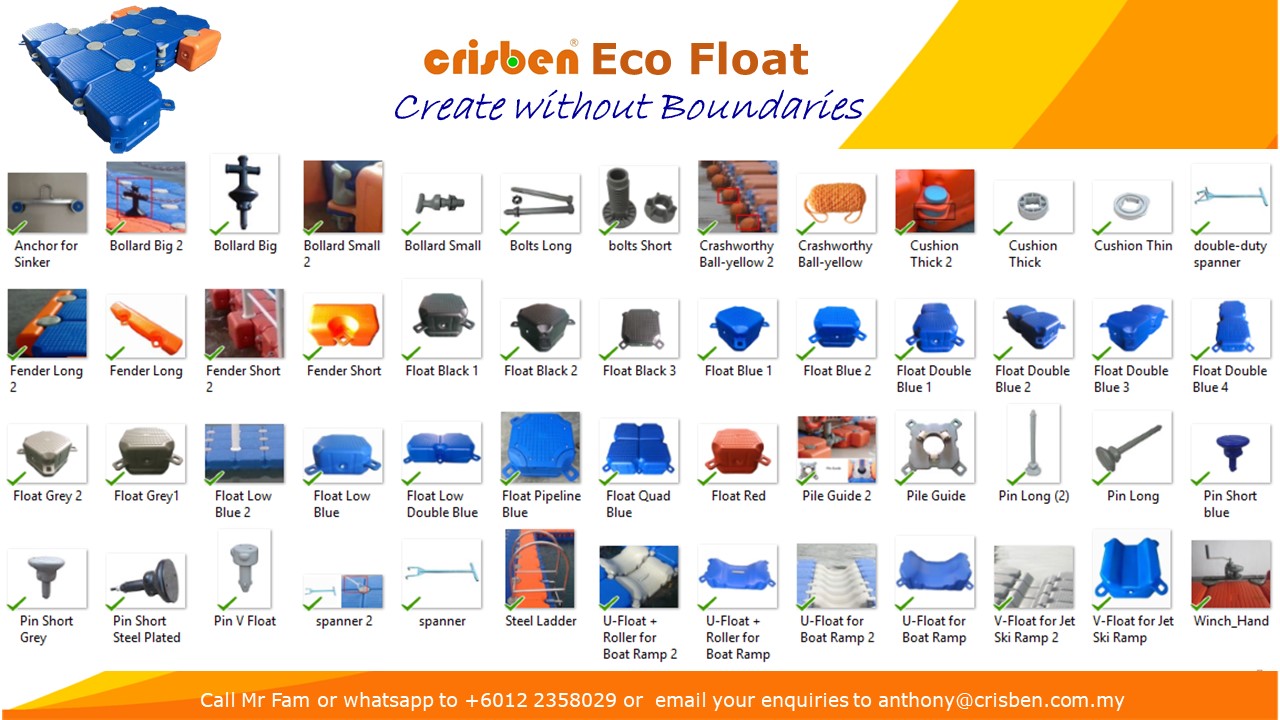 Product Features
Crisben Eco Cube is a cube-shaped air-tight hollow drum made of HMW HDPE material. Because of its thick structural walls, when connected together it forms a floating platform that can only be equalled to your design creativity. Uniquely designed bolt flanges have holes that interconnect the floats together. The bolting holes are positioned at different heights on each cube and when cubes are placed together in a formation, these flanges will overlap each other to form a perfect locking hold. Accessories such as bollards, cleats, poles, balusters and fenders are available to complement design your creativity. 
Traditional floating platforms rusts, corrode, rot and not very friendly on ecological resources. So say no to rigid, expensive and high maintenance traditional floating structures. try our Crisben Eco Cube and let your creativity and show off your DIY design flare 
Common Uses:
Floating Docks
Boat drive-on landing docks
Eco Aquaculture platforms and net pens
Jet Ski Dock
Bridges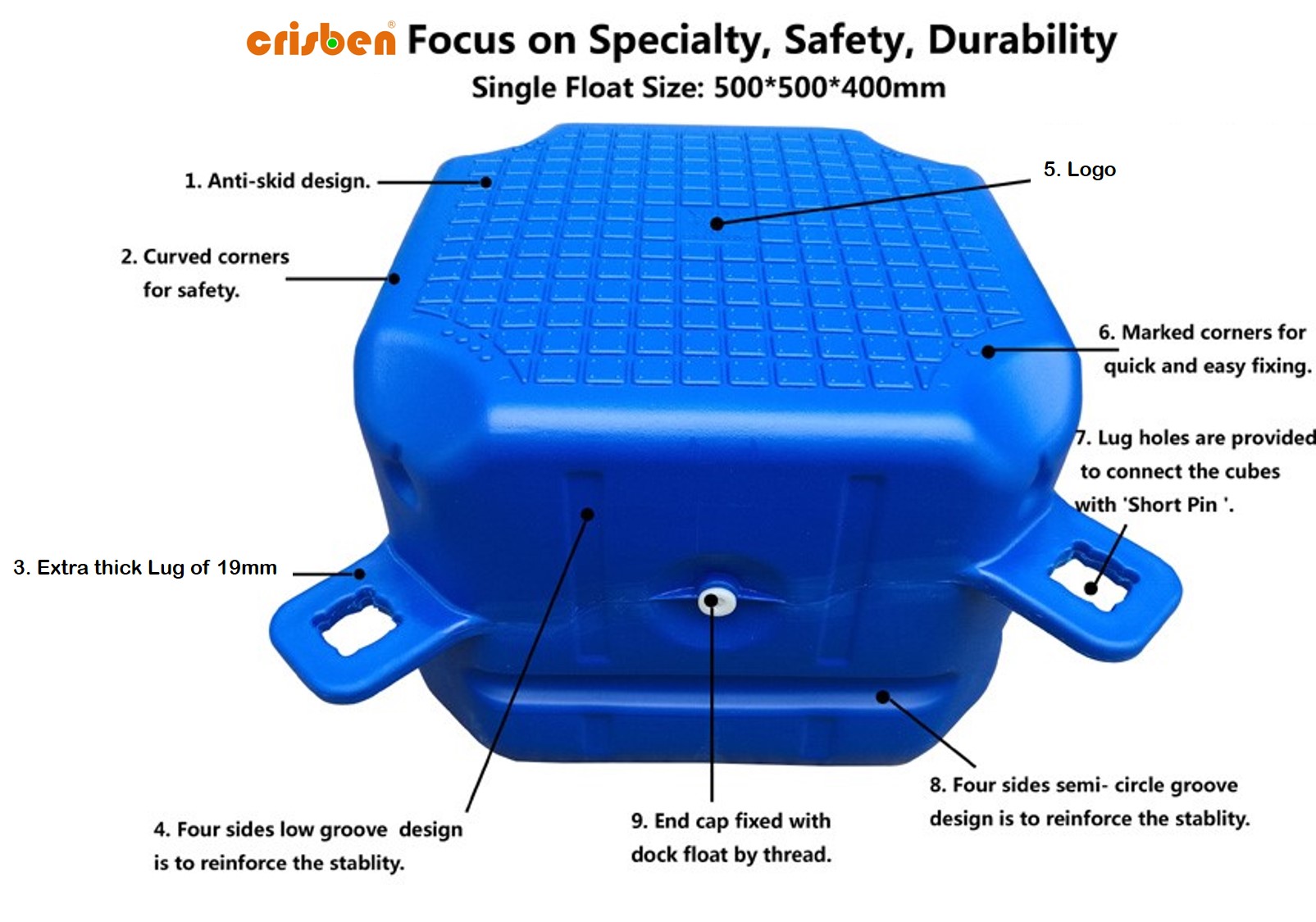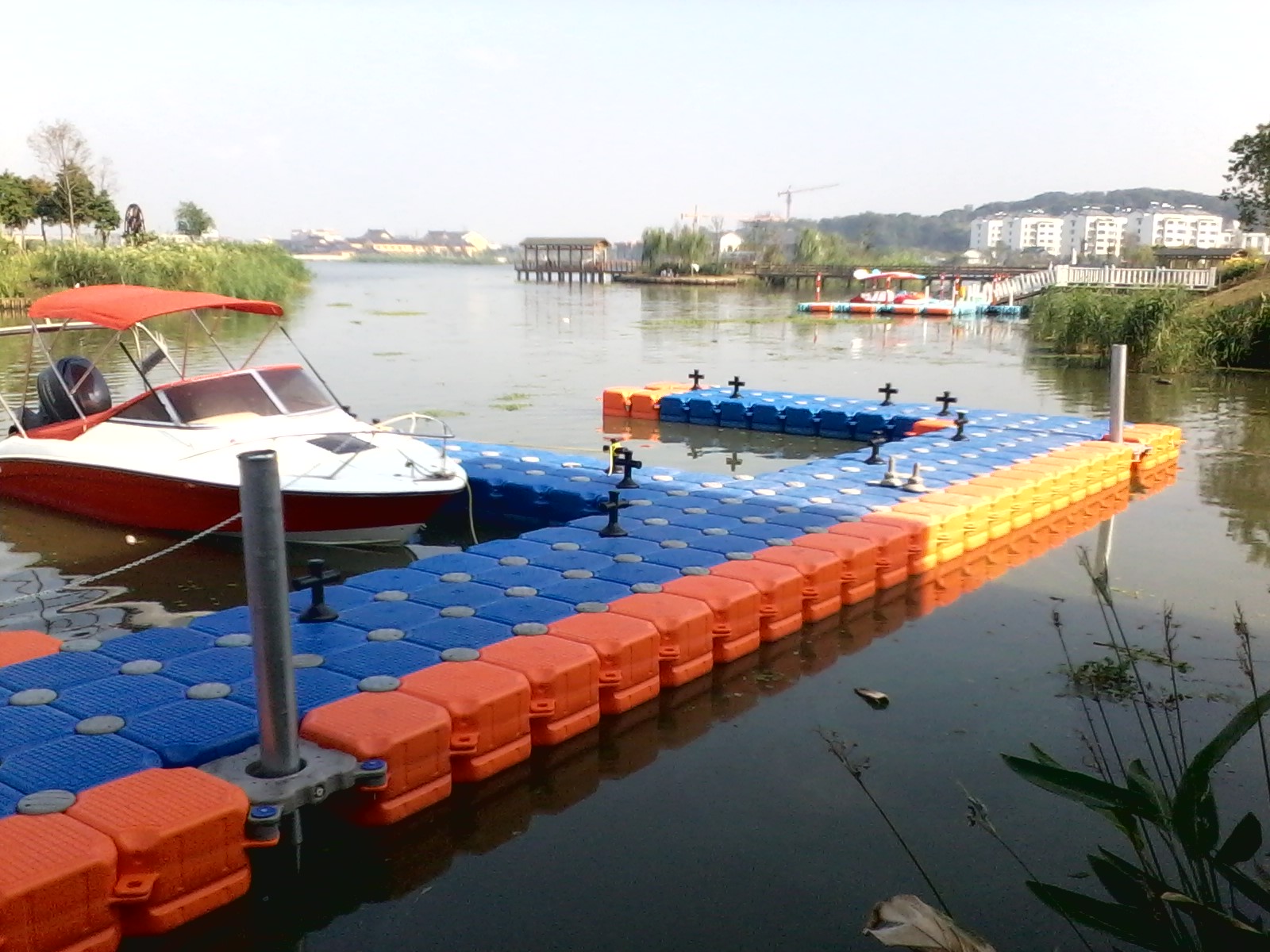 Float Specifications
Dimension: 500mm(L) x 500mm(W) x 400mm(H)
Weight: 7kg+-
Buoyancy: 350kg/m2 at 50% draft.
Material: HMWHDPE (High Molecular Weight High Density Polyethylene)
Operating temperature: -60°C/+80°C
Click To Download Brochure 
or 
Request a copy from Crisben