Crisben Marine Absorbent Marine Booms
Adsorbs Floating Hydrocarbon.
Crisben Absorbent Marine Booms made of specially spun Polypropylene (PP) material.  These absorbent booms are for oil spill containment in lakes, estuaries, and sea with very low wave height. On land, it is also used to block hydrocarbon flow. They have high retention and absorption characteristics on polluting oil.
Unique characteristics of these booms for heavy duty application include a nylon polyester netting covering reinforced with a spinal rope. Carabiners are fitted to enable the booms to be connected into a long continuous boom for Oil Spill containment.
Single use item, to be disposed off by incineration or in accordance with regulatory authority guidelines.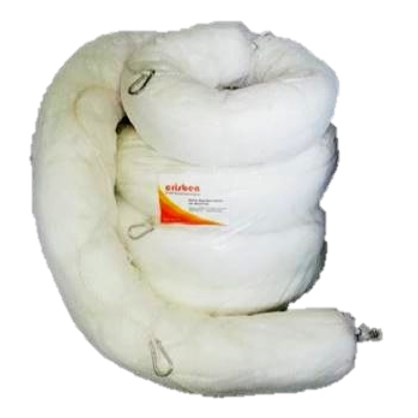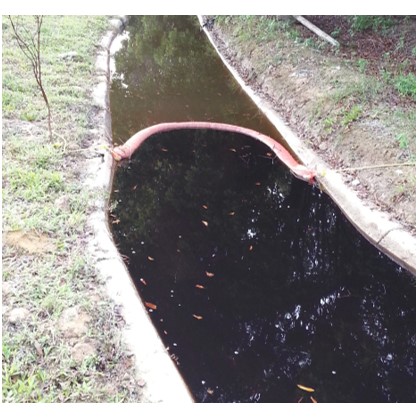 Product Codes and Dimensions (Details to confirm on enquiry)
Crisben OBC420
Sizes : 300cm x 20cm diameter
Packing : 4 booms per bale
Absorption Capacity : 18kg/bale approximate

Crisben OBC412
Sizes : 300cm x 12.5cm diameter
Packing : 4 booms per bale
Absorption Capacity : 12kg/bale approximate