Absorbs and blocks Hazardous Materials (HAZMAT); Oil, General Chemicals and Corrosive Chemicals. These socks will efficiently contain flowing hazmat spills for easier clean-up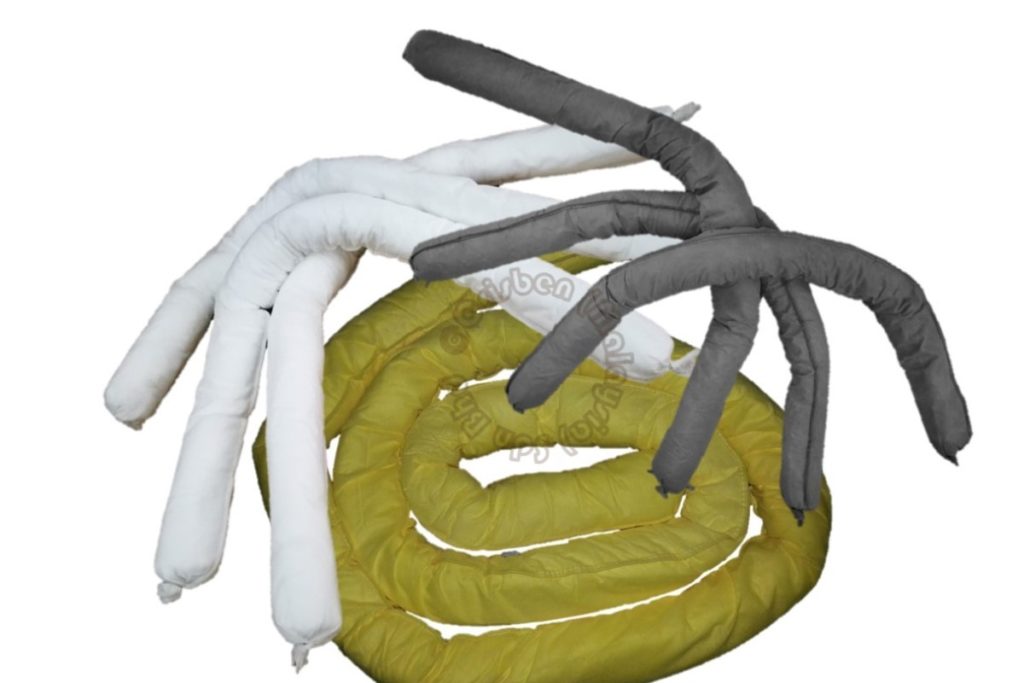 Socks absorb and block Hazardous Materials (HAZMAT); Oil, General Chemicals, and Corrosive Chemicals. Made of specially spun Polypropylene (PP) material, these absorbent socks are for small Hazmat land spills clean-up efforts. Sometimes known as Thin Booms, they have high retention and absorption characteristics and are ideal for placing on the floor or flat surfaces to block the flow of liquid hazardous substances.
Single use item, to be disposed of by incineration or in accordance with regulatory authority guidelines.
Oil Absorbent Socks 
Only blocks oil. Oleophilic and hydrophobic characteristics; does not absorb water, only oil.
Universal Absorbent Socks
General purpose pads used on everything from Oil, Water or Chemical emulsions to general Chemicals such as Glycol, Thinner, Radiator fluid, manufacturing waste discharge etc.
Hazardous Chemical Absorbent Socks
Used on highly corrosive chemicals such as concentrated Hydrochloric acid, Hydrofluoric Acid or Amino Benzoic Acid etc… These pads are tested to meet the European EDNA standards to withstand these harsh chemicals.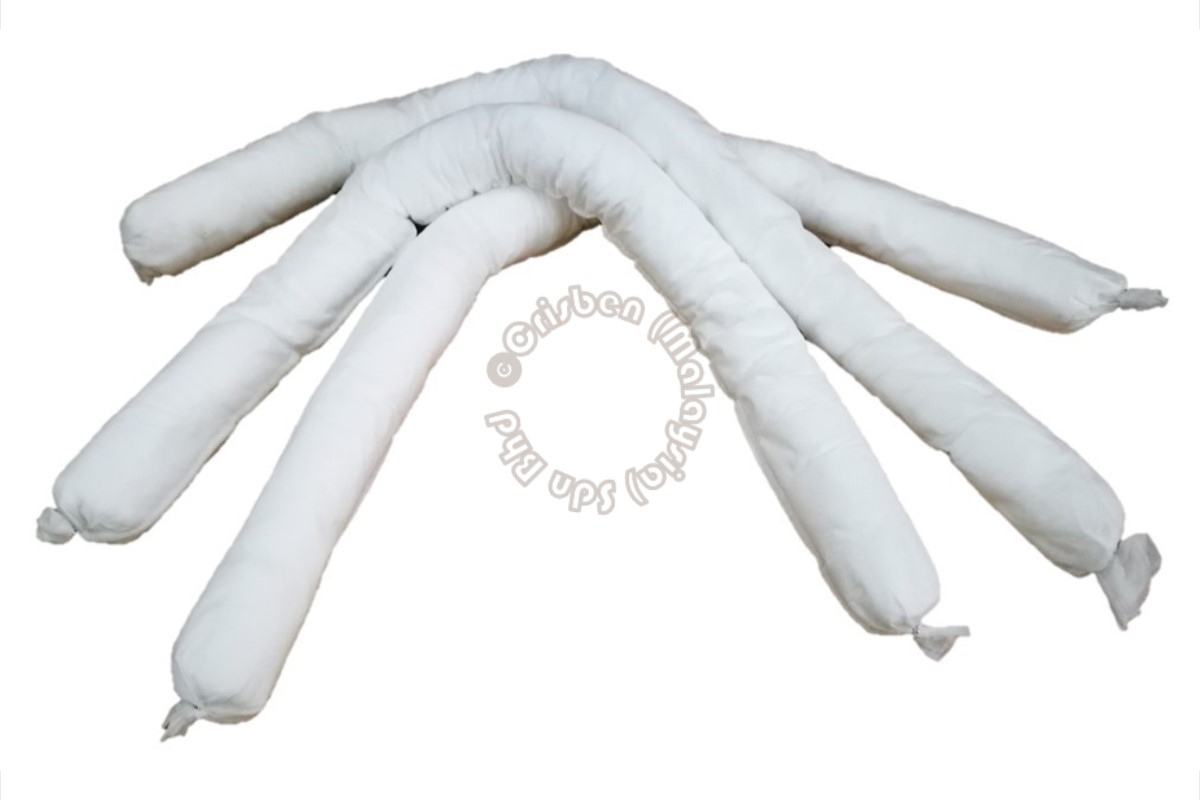 Oil Absorbent Socks
Product Code: OSC12076
Sizes: 120cm x 7.6cm diameter
Packing: 12 socks per bale
Weight: 4.8kg per bale
Petronas SRM Material Code: 51296615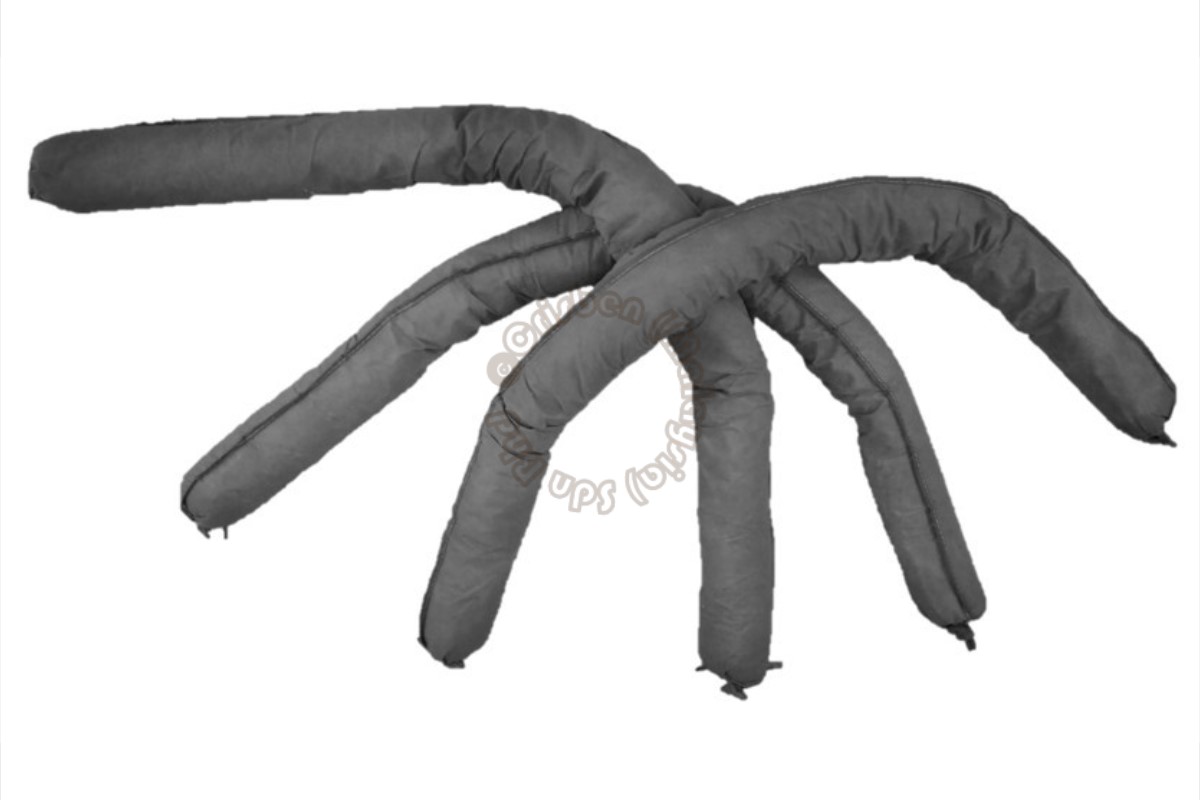 Universal Absorbent Socks
Product Code: USC12076
Sizes: 120cm x 7.6cm diameter
Packing: 12 socks per bale
Weight: 4.8kg per bale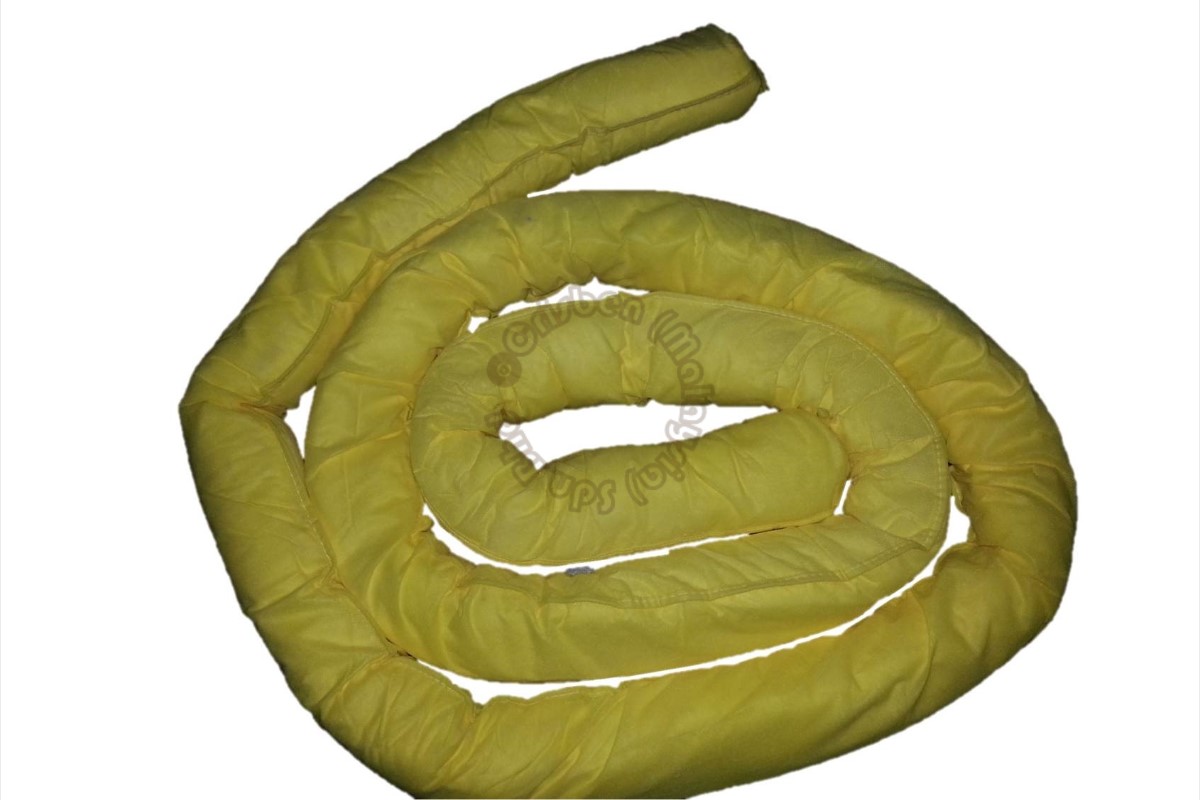 Hazardous Chemical Socks
Product Code: HAZ3M
Sizes: 300cm x 7.6cm diameter
Packing: 4 socks per bale
Weight: 6.5kg per bale