Crisben Biohazard Spill Kit
This Biohazard Spill Kit comes in a pouch / disposable bag for easy storage and deployment. The kit contains a range of absorbents and Body fluids coagulants with disinfectant, especially for Pathogenic Waste spill clean-ups.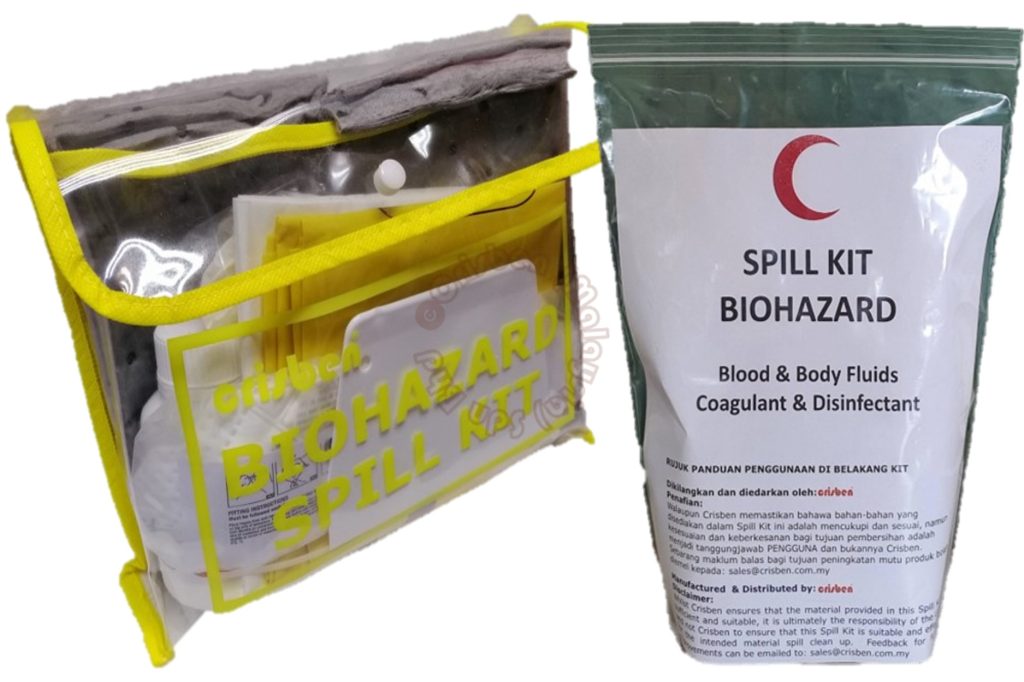 This BIOHAZARD SPILL KIT is designed for easy storage and deployment at any part of your site. The kit contains a range of absorbents and Blood & Body Fluids coagulant with disinfectant of a total capacity up to 3 or 4.5 litres for Pathogenic Wastes such as vomit, blood, urine, biohazard and harmful liquids spills. The contents of the spill kit clean up spills efficiently and also reduce odours.
Bio Hazard Blood & Body Fluids are currently supplied and used at Nurses Stations of Private and Public Hospitals of the Malaysian Ministry of Health to reduce HID(Hospital infected Diseases) in line with MSQH guidelines.

Personal Protective Equipment (PPE) are minimum requirements for MSQH and ISO 14001 certification. Additional PPE may be included as specified by Hospitals Management. PPE provided is not suitable for Chemical Spills with Noxious Fumes. Suitable PPE for noxious fumes to be determined accordingly. The kit also comes with instructions for proper clean up procedure.
Dispose off waste in accordance to local Regulations and Guidelines.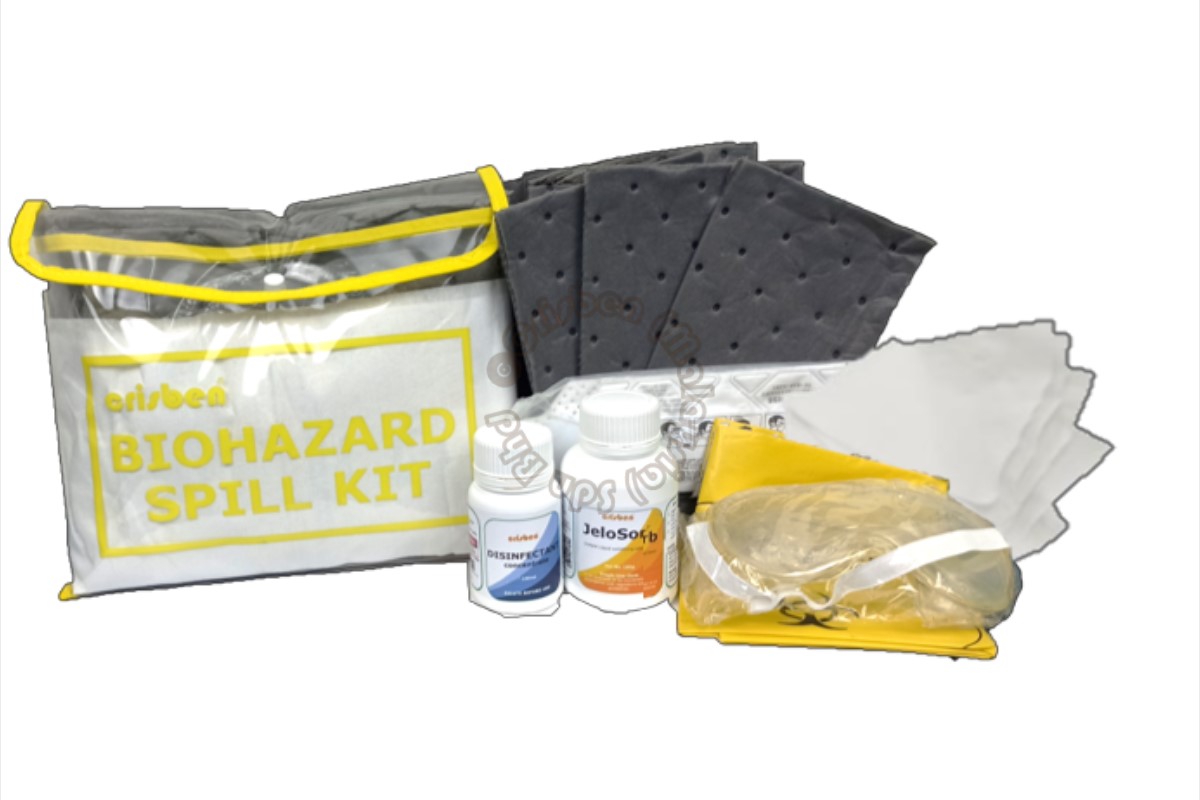 Crisben Biohazard Spill Kit Pouch (SKBio-Pouch)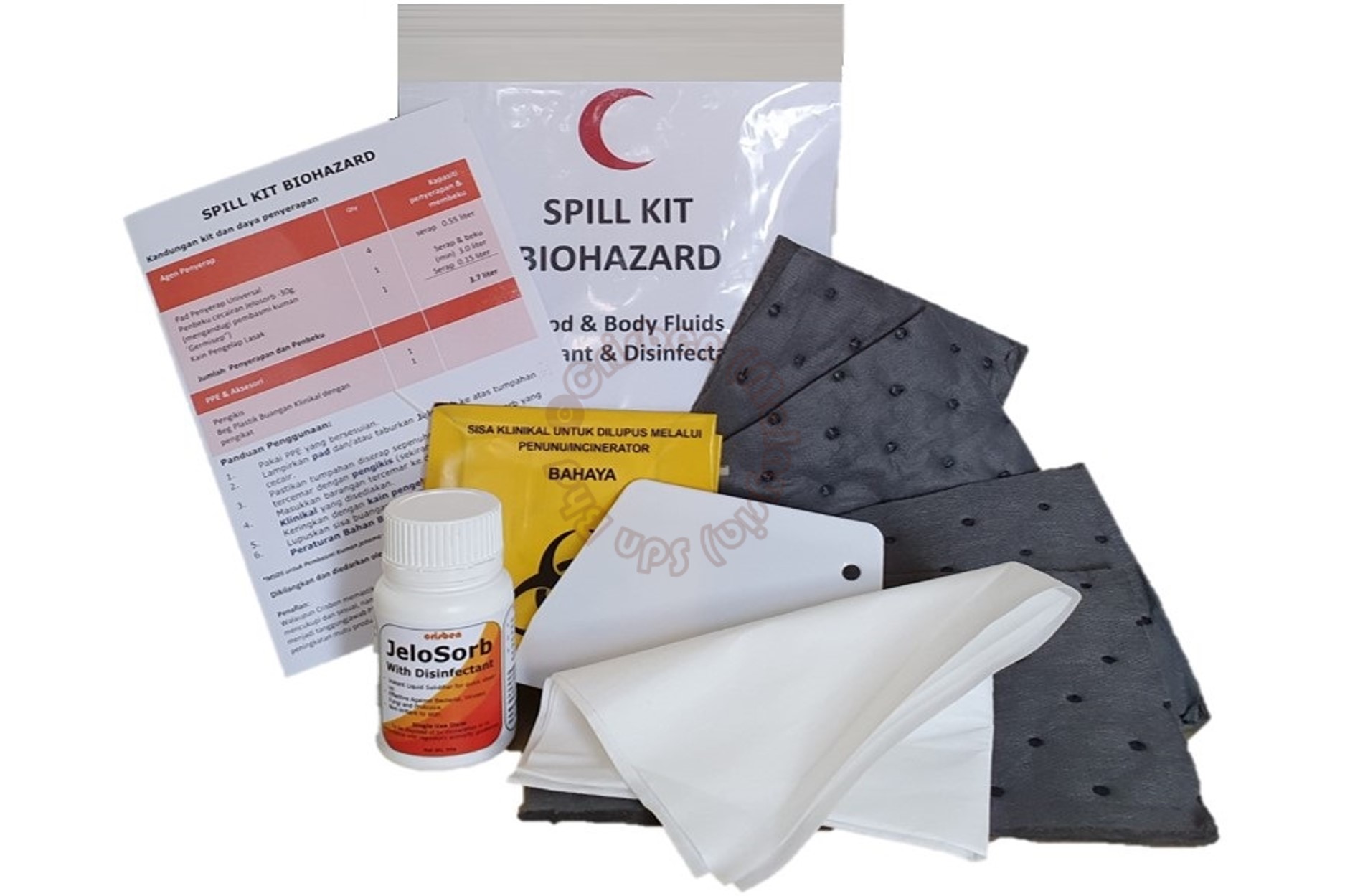 Crisben Biohazard Spill Kit Pouch (BioBBF3)