Quick Deployment Bunding is used as a secondary containment. They are extremely useful when it comes to quick deployment.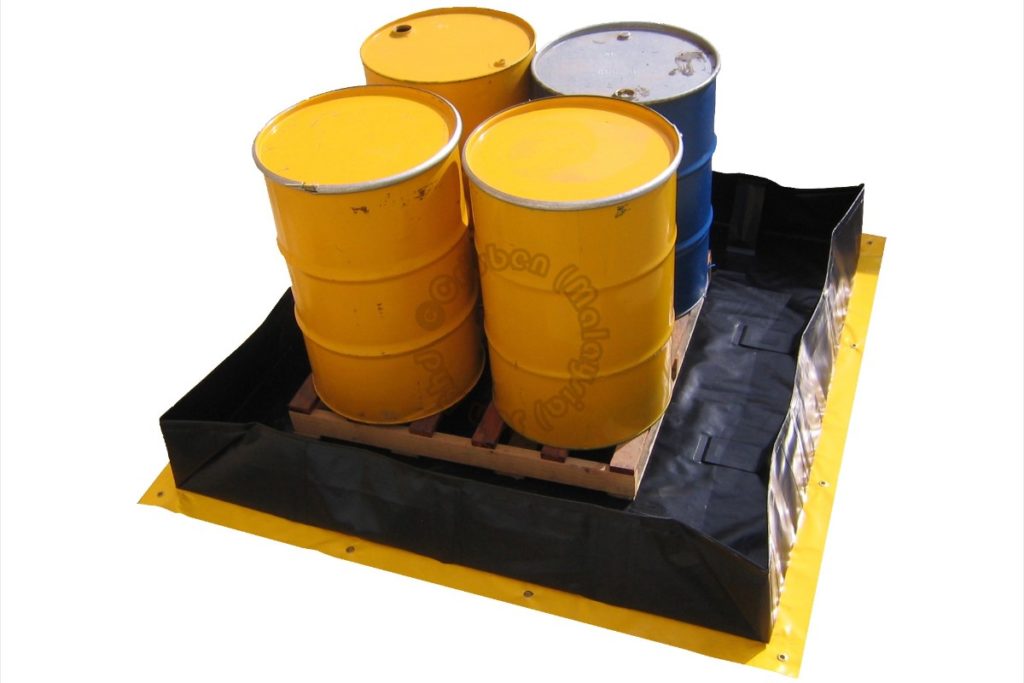 The Quick Deployment Bunding system provides a safe and secure area for dealing with a wide range of liquids including acids, caustics, oils & fuels. Made from highly chemical resistant HRL-36 membrane, the high frequency welded seams ensure no leaking and provide maximum strength. It can be folded and stored within minutes for its next operational use and conforms to Department of Environment's regulation of 110% spillage containment.
The Quick Deployment Bunding can be easily erected without the need for tools, requiring just positioning and unfolding. Lightweight and portable, the Quick Deployment Bunding is ideal for all field applications.
The fold down walls allow forklift, hand truck and pallet jack access.