Spill Deck is built tough and comes in few sizes, they can be configured to create a workstation and storage areas fit your working environment.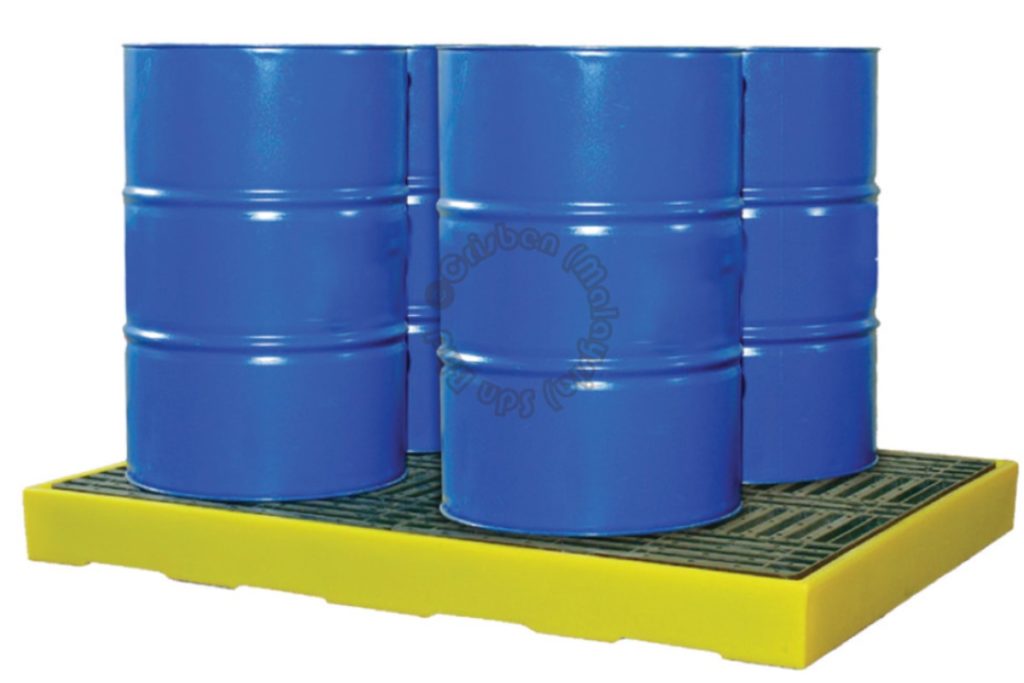 Advantages of the Spill Decks
The uniform low profile of Floor Bund Spill Decking means it can be configured to suit most work place environments and create a safe drum decanting and storage area.
The Spill Deck 
Suitable for holding 4 x 205L (44gal) drums

Rotomolded from 100% virgin resin polyethylene

Has excellent broadband chemical resistance

Spill pallet can be moved with a forklift when loaded

Removable non-slip grates

Raised lip helps to keep load secure

Spill pallet Covers are available to protect the load and sump.

Fitted with a drain plug at no extra cost

As well as minimizing risks to safety and the environment, this spill pallet will help you ensure that legal obligations are met.
4-Drum Square Spill Deck
Product Code: TSSBF4
Length: 1660mm
Width: 1260mm
Height: 150mm
Weight: 38kg per pallet
Sump: 300 Litre
Max Load: 2000kg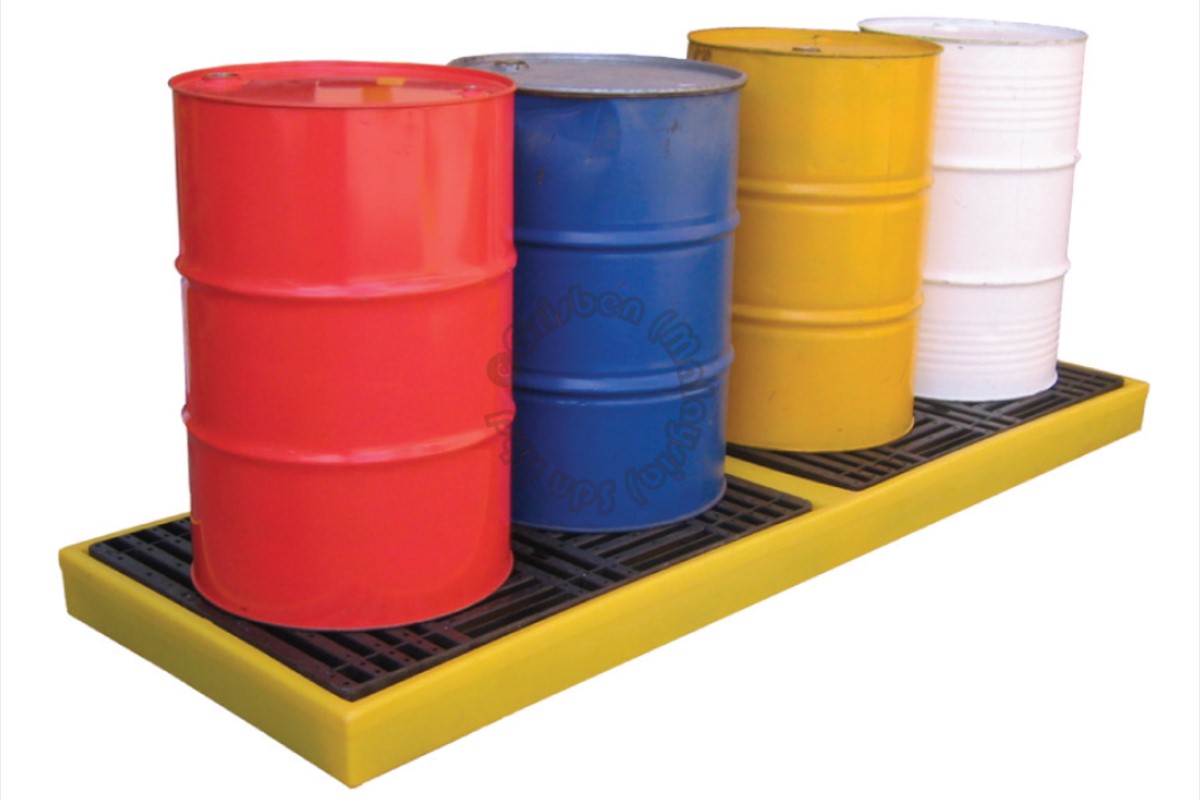 4-Drum In-Line Spill Deck
Product Code: TSSBF4S
Length: 2610mm
Width: 895mm
Height: 150mm
Weight: 48kg per pallet
Sump: 300 Litre
Max Load: 2000kg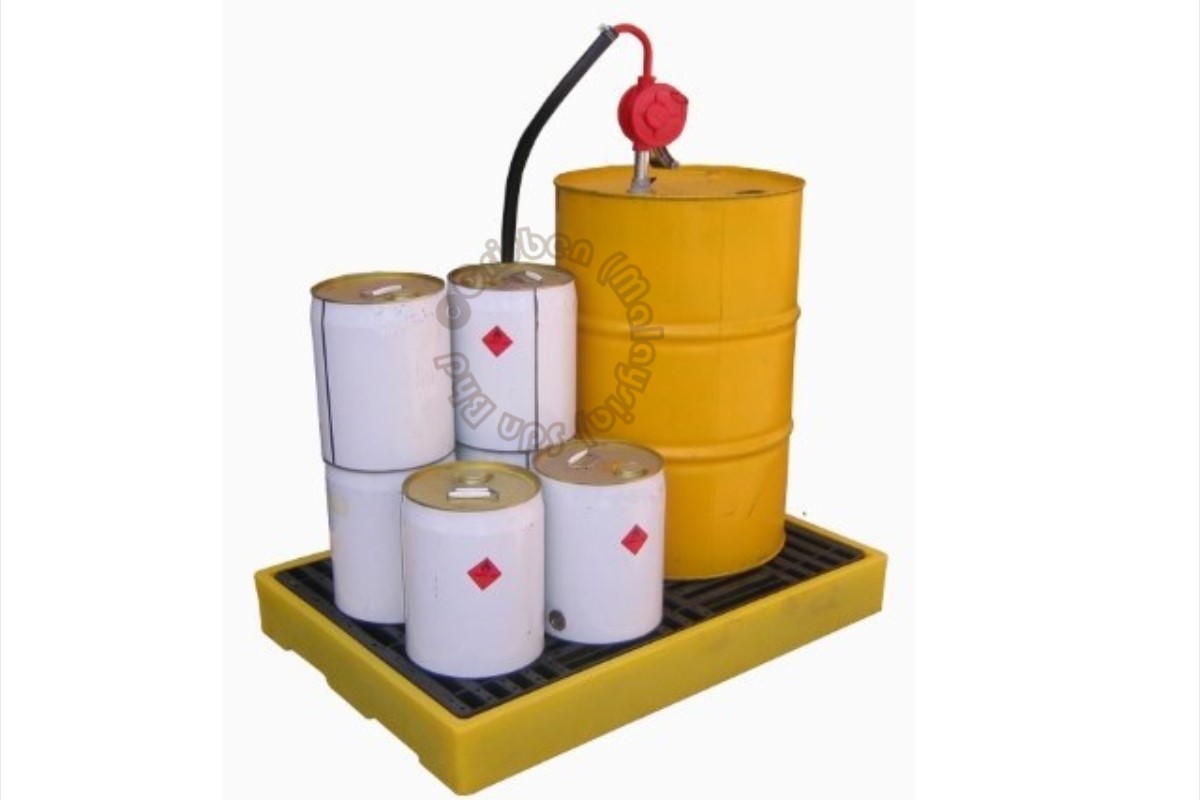 2-Drum Spill Deck
Product Code: TSSBF2
Length: 1260mm
Width: 860mm
Height: 150mm
Weight: 20kg per pallet
Sump: 150 Litre
Max Load: 1000kg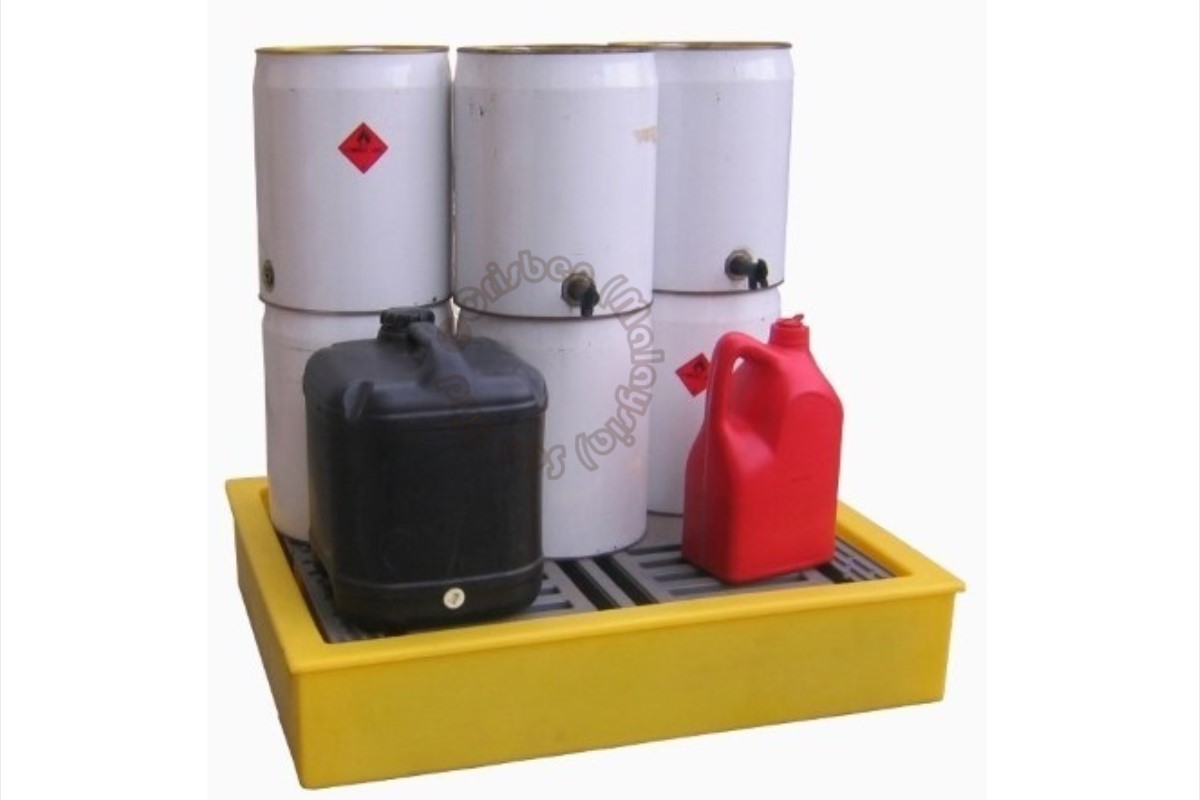 1-Drum Floorbund
Product Code: TSSBF1
Length: 920mm
Width: 720mm
Height: 175mm
Weight: 15kg per pallet
Sump: 100 Litre
Max Load: 300kg