The spill pallet is designed for yielding storage of 205L drums; cater from 1 drum to 4 drums. It is made from 100% corrosion free polyethylene.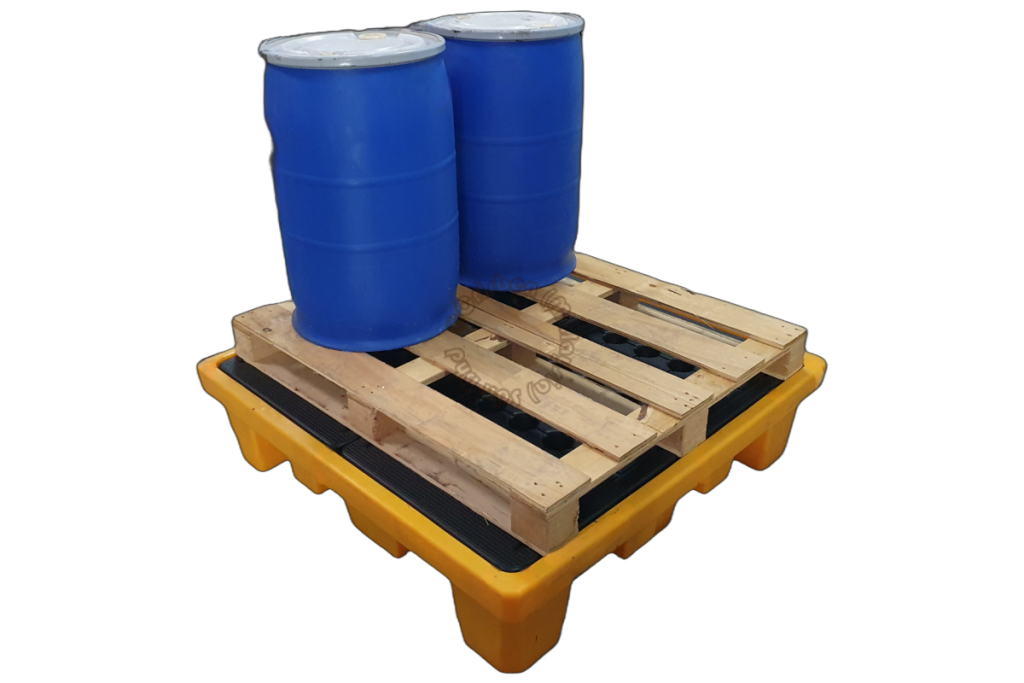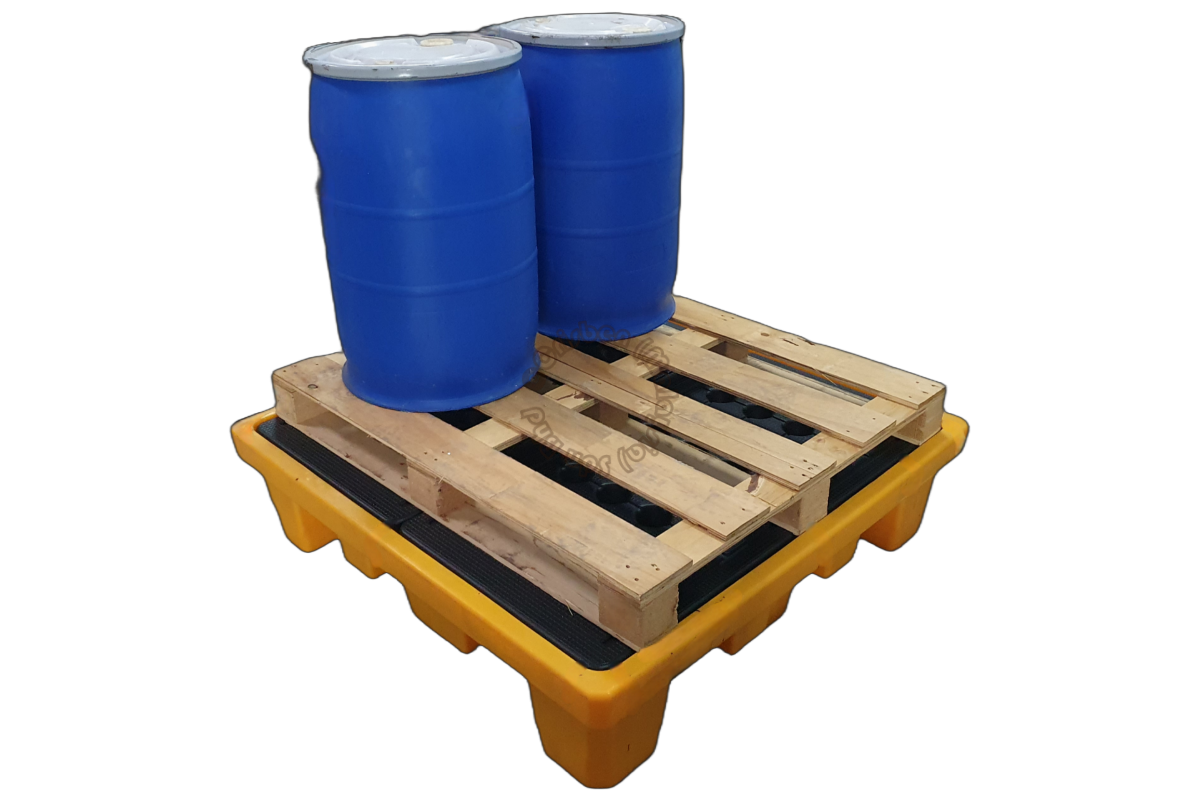 Advantages of the Spill Pallet
The bunded spill pallet is designed to provide a secure 230-250 litre secondary containment facility for drums of up to 205 litres. The non-slip grate and easy drain threaded sump plug ensure ease of use.
Our range of bunded spill pallets is made from 100% virgin resin. They are fully recyclable but contain no recycled contaminants that can compromise strength, chemical resistance or load bearing capacity.
As well as minimizing risks to safety and the environment, this spill pallet will help you ensure that legal obligations are met.
The Spill Pallet 
Suitable for holding up to 4 x 205L (44gal) drums.

Rotomolded from 100% virgin resin polyethylene.

Has excellent broadband chemical resistance.

Spill pallet can be moved with a forklift when loaded.

Removable non-slip grates.

Spill pallet Covers are available to protect the load and sump.

Fitted with a drain plug at no extra cost.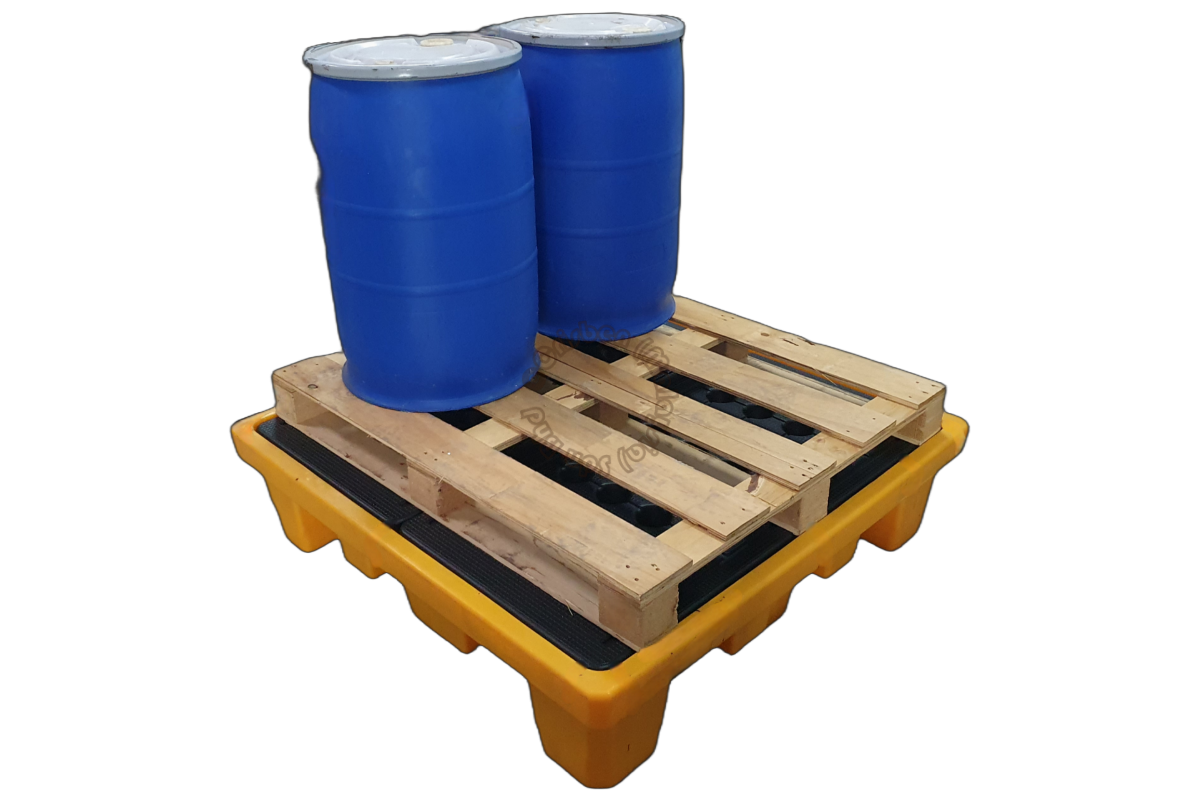 4-way 4-Drum Spill Pallet
Product Code: Durapallé 04
Length: 1300 mm
Width: 1300 mm
Height: 300 mm
Weight: 39 kg per pallet
Sump: 250 Litre
Max Load: 2700 kg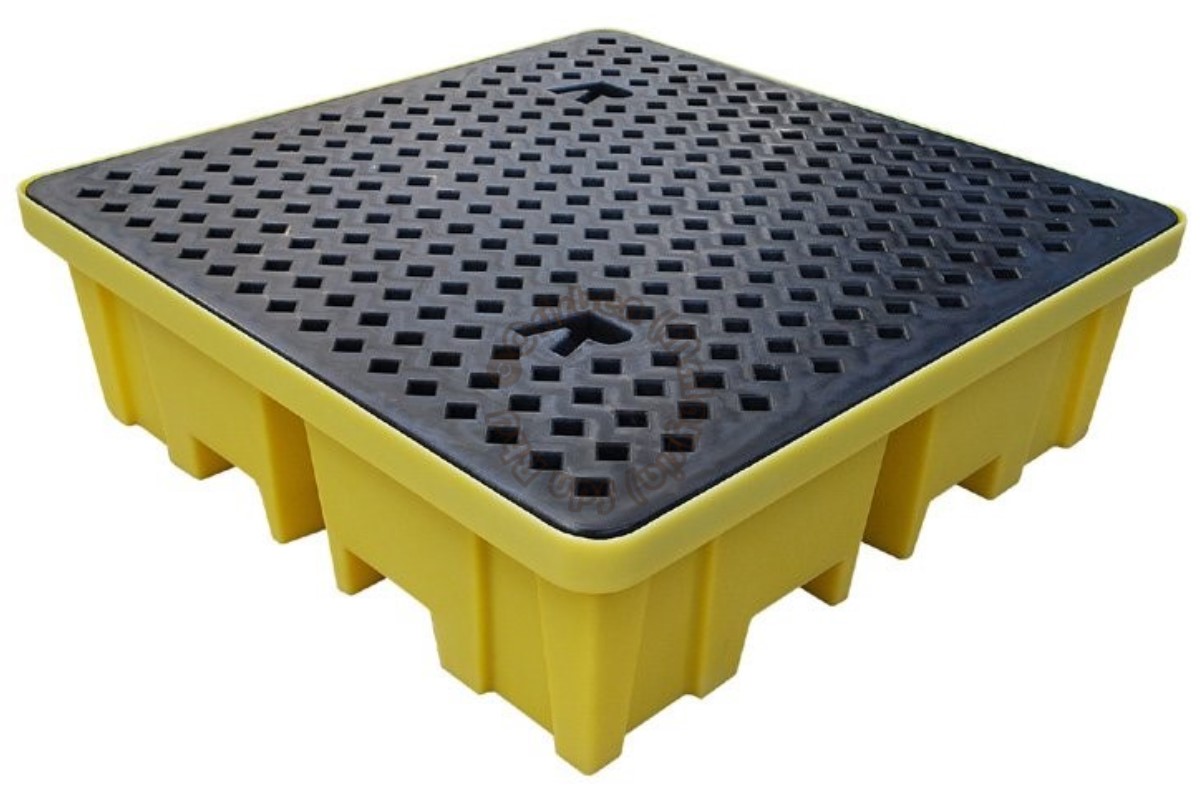 4-way 4-Drum Spill Pallet
Product Code: TSSBP4FW
Length: 1220 mm
Width: 1220 mm
Height: 388 mm
Weight: 40 kg per pallet
Sump: 250 Litre
Max Load: 3000 kg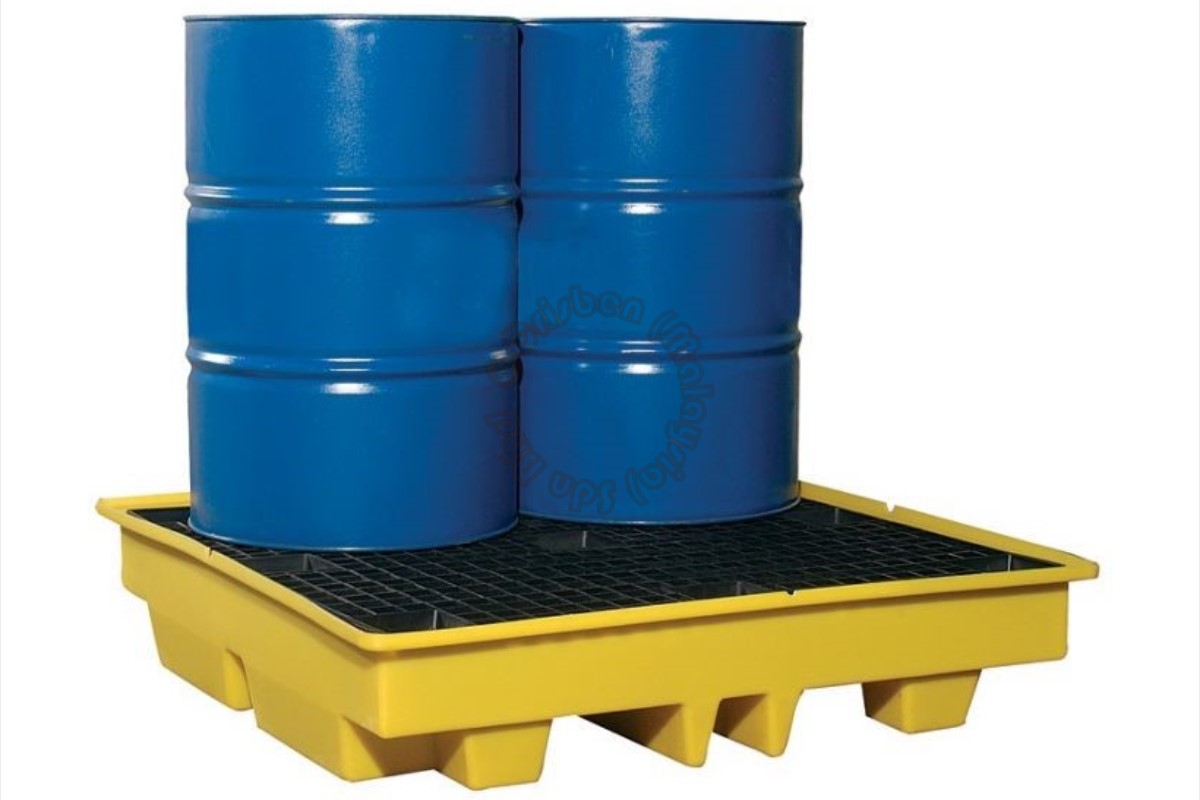 4-Drum Spill Pallet

Product Code: TSSBP4L
Length: 1280 mm
Width: 1280 mm
Height: 275 mm
Weight: 29 kg per pallet
Sump: 230 Litre
Max Load: 1250 kg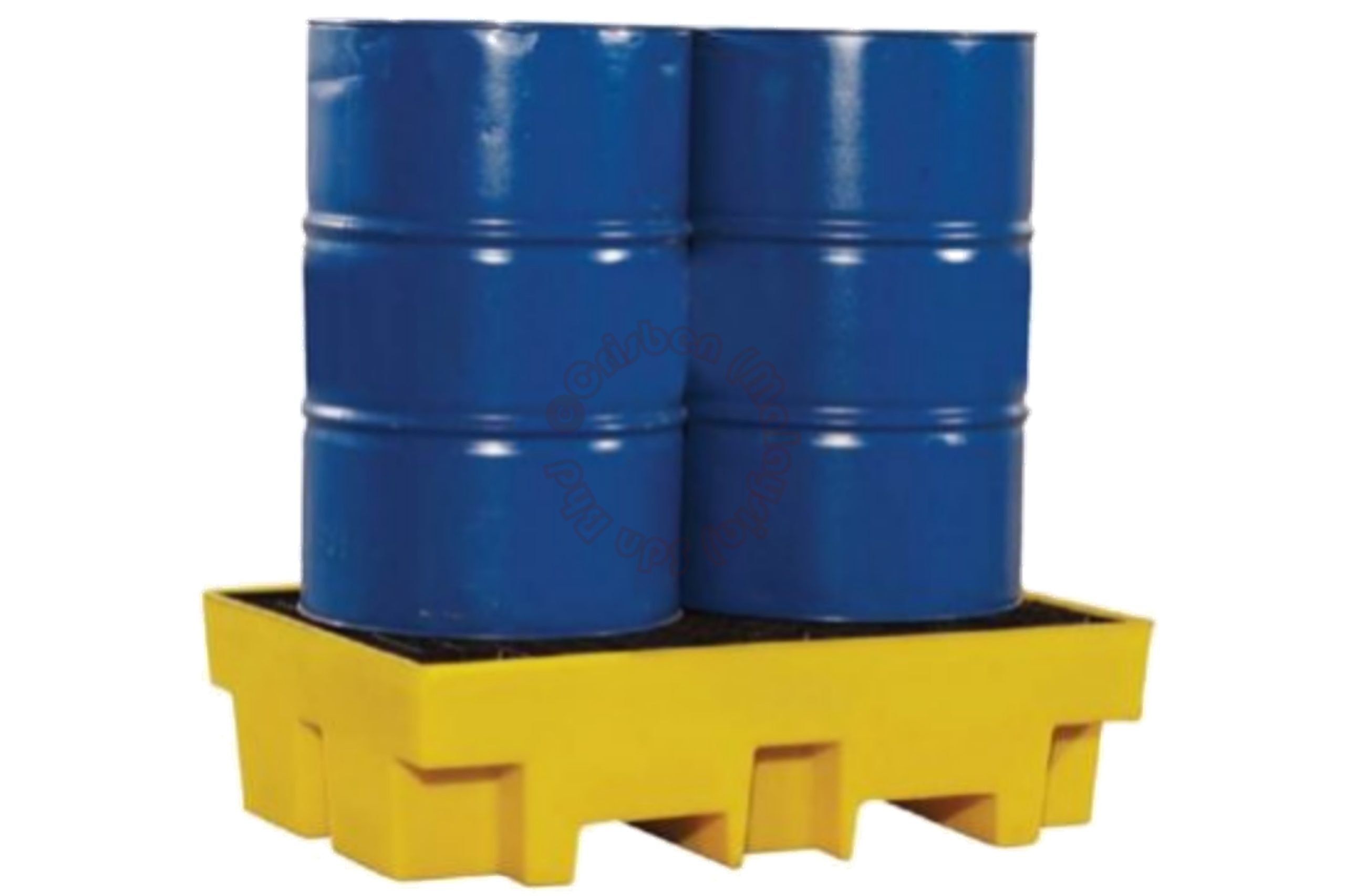 2-Drum Spill Pallet
Product Code: TSSBP2
Length: 1220 mm
Width: 820 mm
Height: 330 mm
Weight: 23 kg per pallet
Sump: 240 Litre
Max Load: 650 kg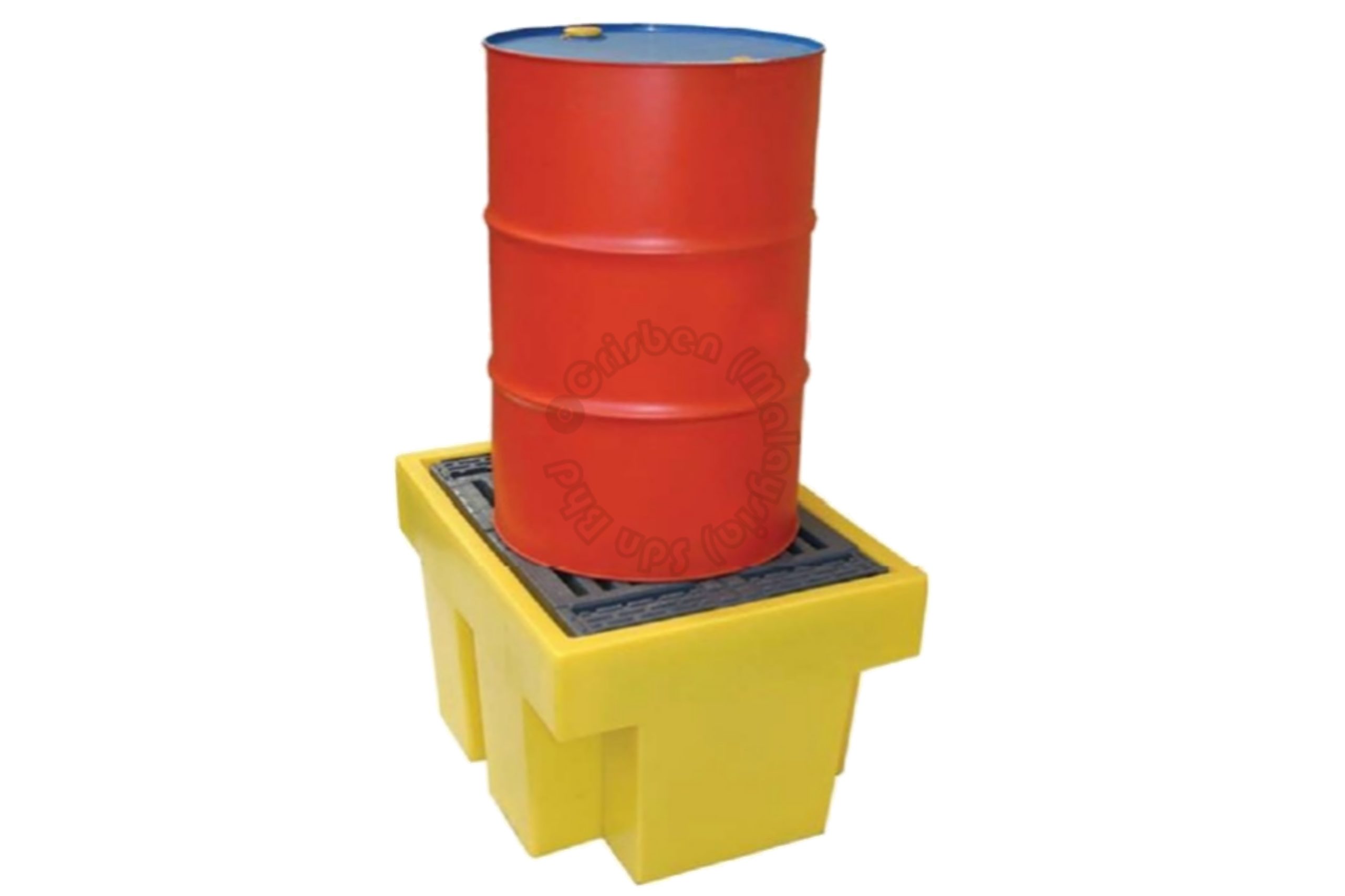 1-Drum Spill Pallet
Product Code: TSSBP1
Length: 900 mm
Width: 700 mm
Height: 525 mm
Weight: 22 kg per pallet
Sump: 225 Litre
Max Load: 300 kg