Absorbs oil and chemical spills immediately and can be swept off in the shortest time after application leaving the surface relatively liquid-free. Made from zeolite, it is efficient and environment friendly.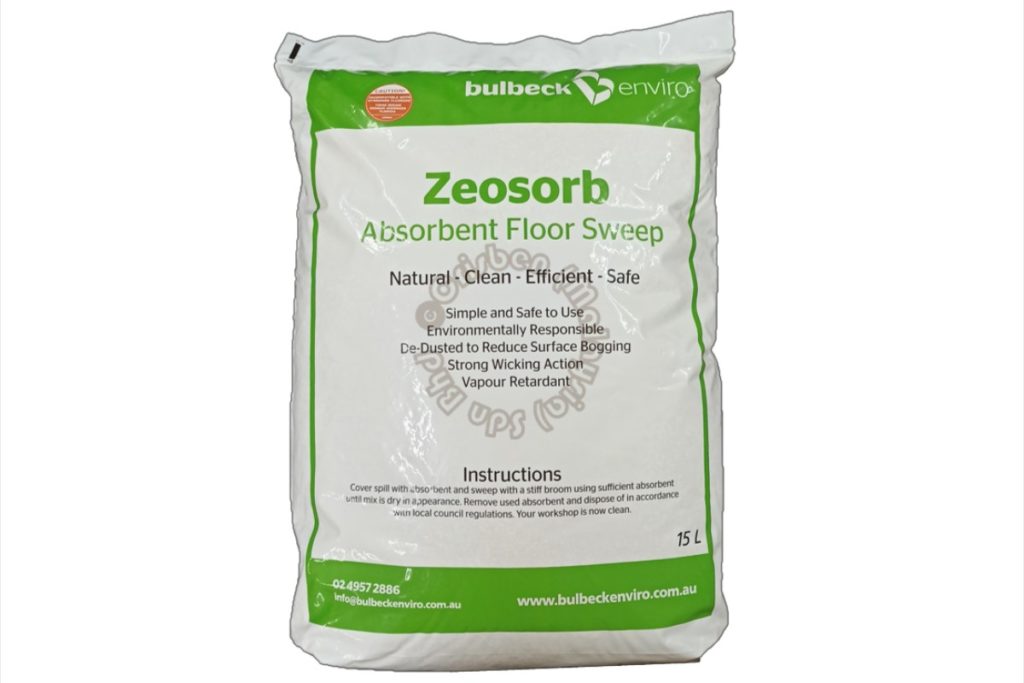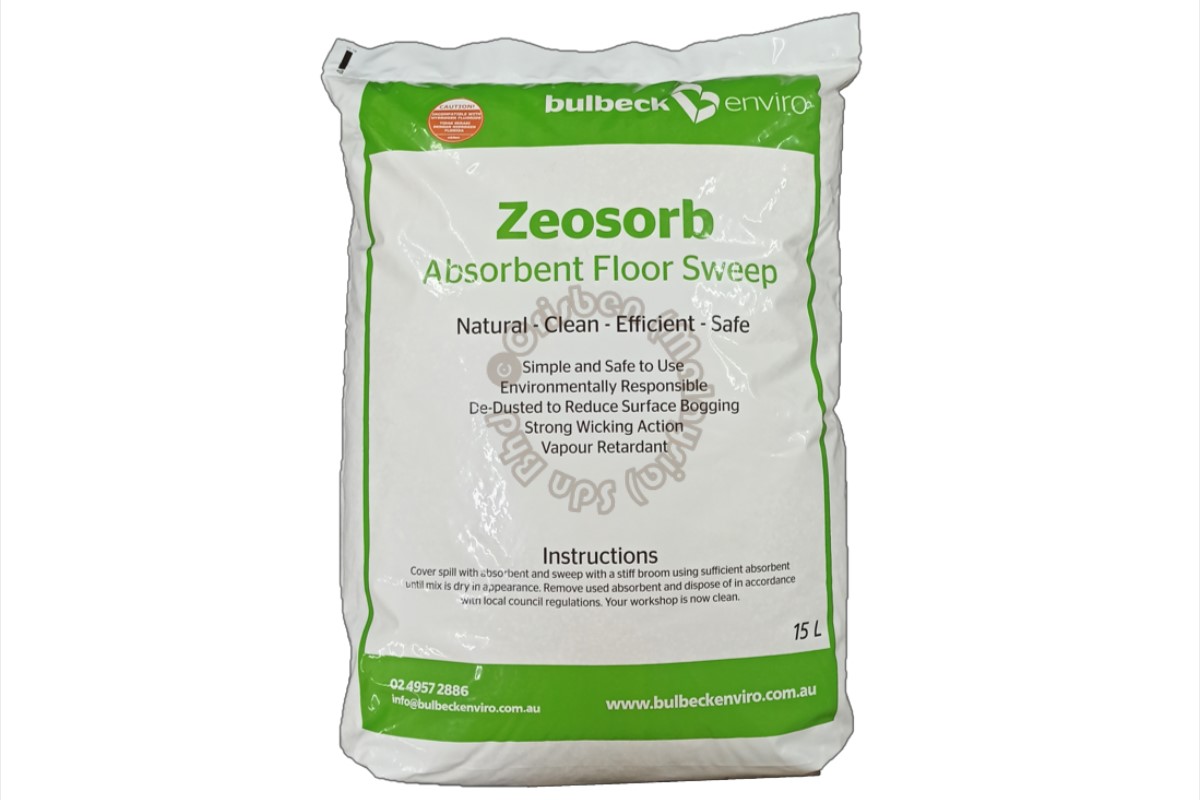 Absorbs Spills for Better Clean Up.
Zeosorb absorbs hydrocarbon/chemical spills immediately upon contact and can be swept off rapidly after application leaving surfaces relatively oil/liquid free. Made from natural Zeolite, it is a light weight industrial oil & chemical absorbent and biodegradable.
Biodegradability
Each particle of coarse powder absorbs the oil molecules through the cavities and locks them in, in a way that will not allow the absorbed oil to leak out. It allows the naturally occurring microorganisms in the soil to break it down slowly without any adverse consequences to the natural environment. The encapsulated clumps of oil will act as a natural base fertilizer which readily diffuses into the soil when the microorganisms have broken down the oil. Zeosorb poses no risk to flora or fauna.
Features:
Simple and Safe to use

Environmentally Responsible

De-Dusted

Strong Wicking Action

Vapour Retardant
Benefits of Zeosorb:
Absorbs immediately on contact

Anti-Slip

Won't leach back absorbed fluids (Locks in absorbed Oil)

Maintains strength integrity when fully absorbed and makes clean-up easy

Natural bonding action
Dispose of as General Waste (with permission from local Authorities). Available in convenient PE Bag Packaging making it easy to store in factories or emergency response vehicles.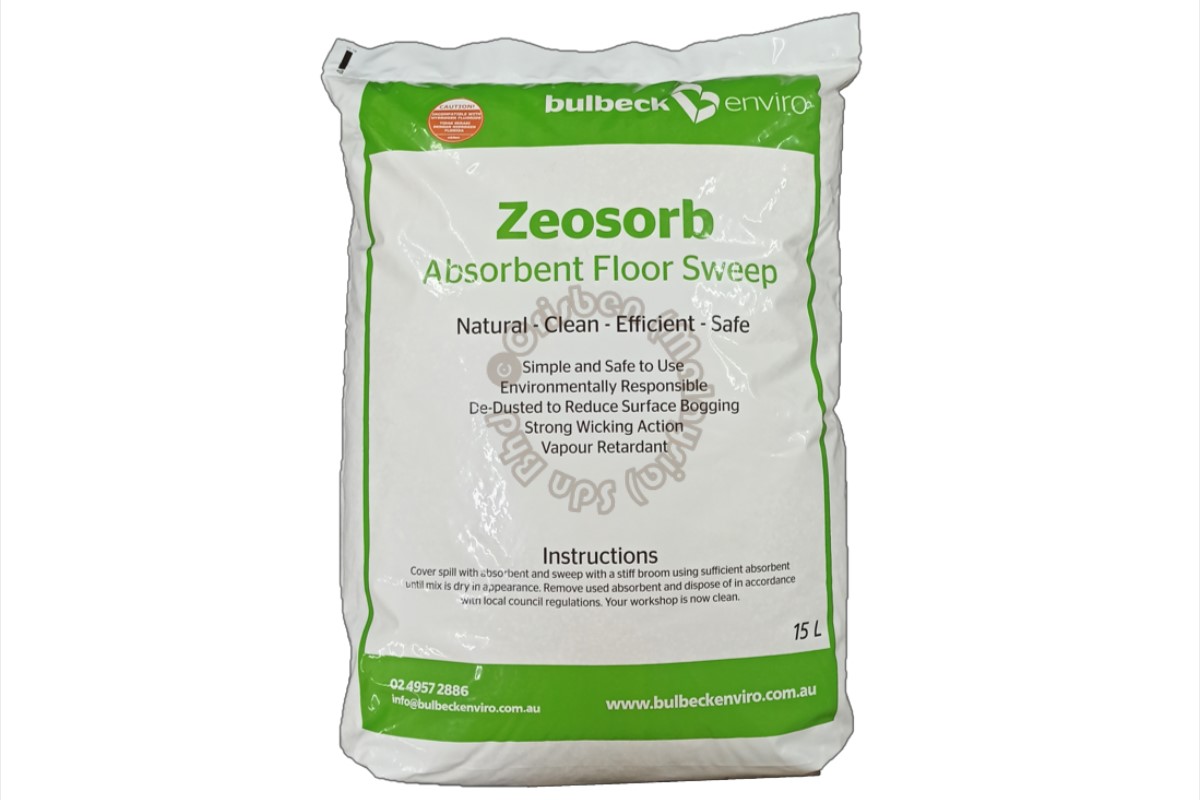 Packaging: 9kg per bag
Absorbent Capacity: 9 litre per bag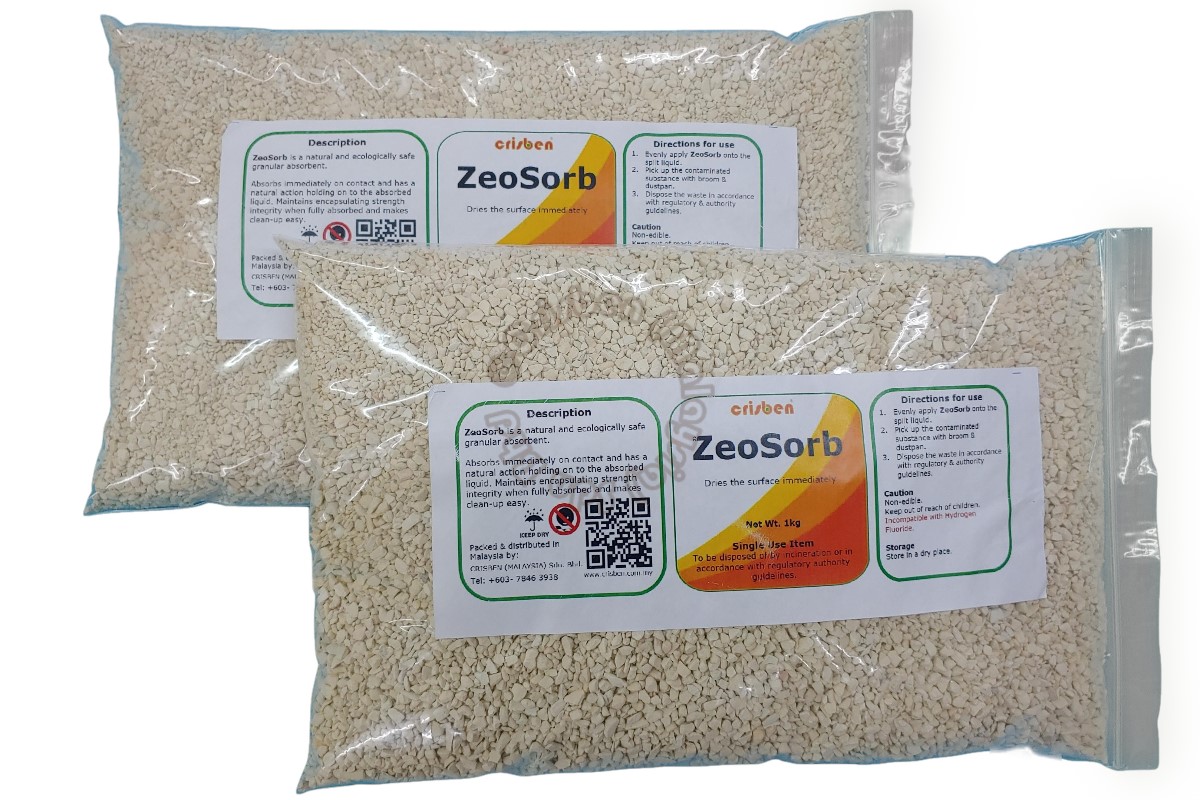 Packaging: 1kg bag
Absorbent Capacity: 1 litre per bag